Announcing, Eastlake BBA 1 Year Anniversary Potluck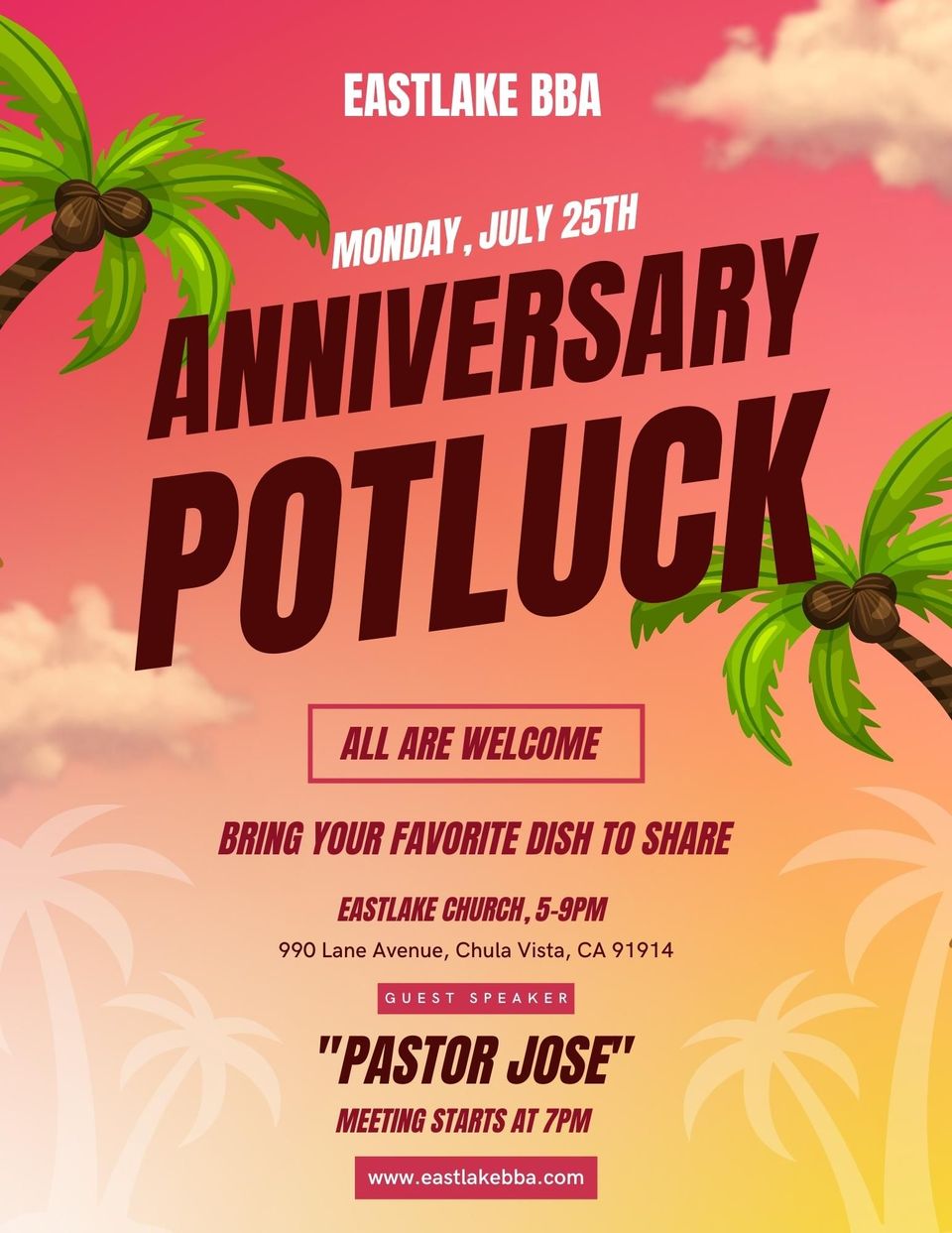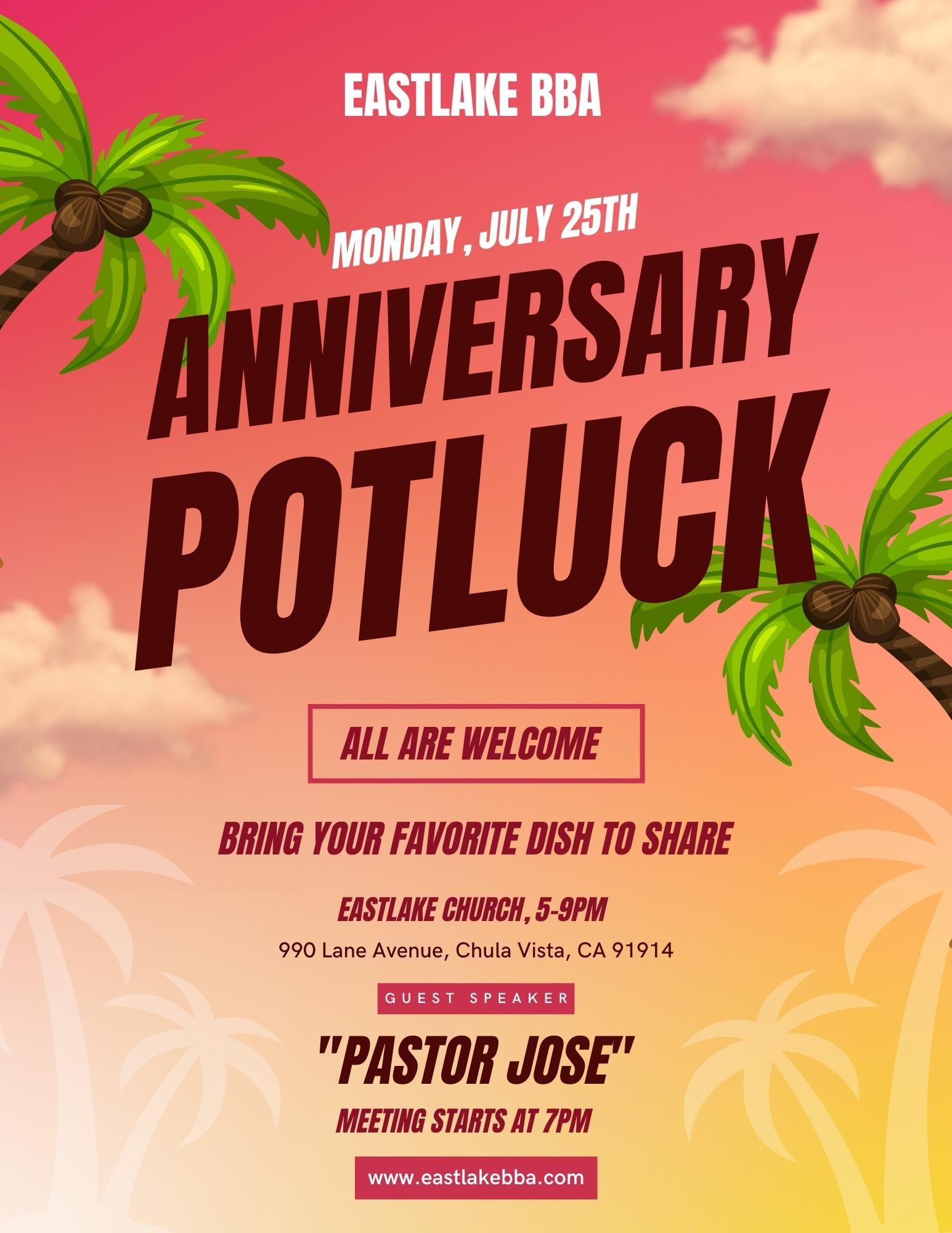 Come join us for Eastlake BBA Monday Nights Meeting Anniversary Potluck. You'll be glad you did. Here are the details.
WHAT
Eastlake BBA Monday Nights Anniversary Potluck
Bring your favorite dish to share with the group
Please RSVP at Sign UP Genius
WHEN
Monday, July 25th
Doors open at 5PM
WHERE
Eastlake Church
(Student Commons)
990 Lane Avenue
Chula Vista, CA 91914
Note: When you pull into the church drive towards the backside of the parking lot and walk towards the Student Commons Patio.