🔵 Eastlake BBA Weekly (Sunday, May 28, 2023)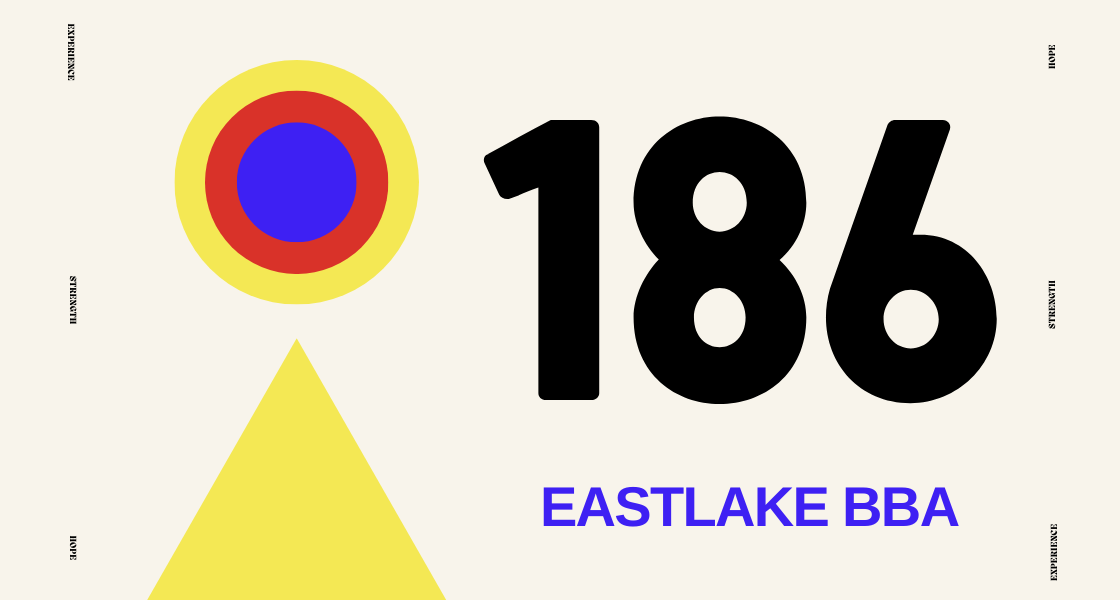 I found everything I had ever looked for in Alcoholics Anonymous. I used to thank God for putting A.A. in my life; now I thank A.A. for putting God in my life. I found my tribe, the social architecture that fulfills my every need for camaraderie and conviviality. I learned how to live. –Alcoholics Anonymous
Here's what's new at Eastlake Big Book Awakening:
🎙PODCAST
Sex Inventory + Sex Ideal (Arline)
In episode #86, Arline discovered how selfish she was in her last relationship after writing her sex inventory during the Big Book Awakening workshop. After a year in recovery, her "Sex Ideal" just came, and she was able to write it down.
MEETINGS
Sunday Nights at 7 PM (ZOOM)
Tonight, Sunday, May 28, join us as Chris G. shares her experience, strength, and hope.
Where: https://zoom.us/j/898466559?pwd=bvfatdnxeuc3ae5rnzywu2zaq3p0ut09
Meeting ID: 898 466 559
Password: eastlake
Monday Nights at 7 PM (Eastlake Church)
Join us as Vinny speaks on Step Five.
Celebrate Sobriety
Come join us as we CELEBRATE Sobriety - we will be honoring those who have 30 days, 60 days, 90 days, 6 months, 9 months, or any # of years in the month of May!
Where:
Eastlake Church
(Student Commons)
990 Lane Avenue
Chula Vista, CA 91914
Note: When you pull into the parking lot, drive straight to the back. After you park, walk toward the "Student Commons Patio" to find the door for our meeting space.
Doors open at 6:45 PM
"May God bless you and keep you—until then."
–Eastlake BBA